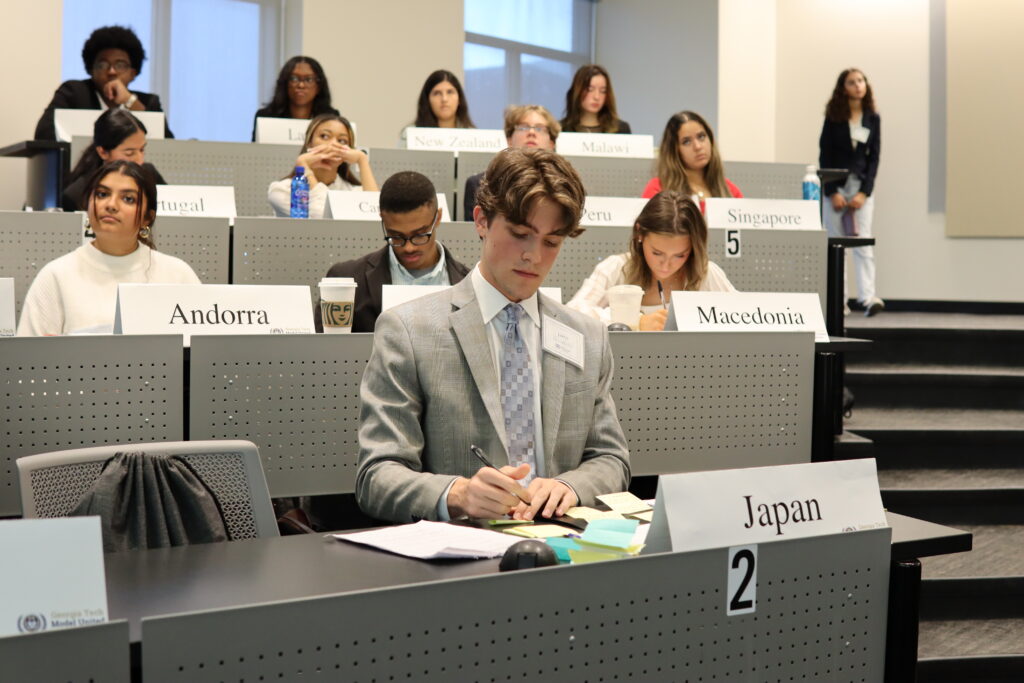 ---
Position Papers for the General Assembly at TechMUN 2023 are optional; however, scores for all position papers are included in the final scoring for Best Delegate in committee. Please follow these guidelines when writing and submitting your position paper:
Papers should be in 12-point Times New Roman font, double spaced
Papers should be between 2-4 pages in length. We recommend dedicating 1-2 pages to each topic, however, you may allocate your pages however makes the most sense to you
Cite your sources in MLA format including a works cited, which does not count towards the total page count
Include a heading at the start of each topic including the following information: Country, Committee, and Topic. Do not include your name or school name anywhere on the paper
Submit your position paper to our DropBox by 11:59 pm ET on February 17, 2023. Please title the file "Country_PostitionPaper_TechMUN2023". Do not include your school name anywhere in the file name
For any questions, please email the Secretary-General at gatechmun@gmail.com with "TechMUN" somewhere in the subject line. Crisis delegates should not submit a position paper.